Windhaven Medical Imaging
Excellence in imaging. Excellence in radiology.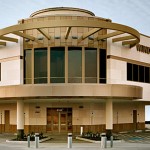 Windhaven Medical Imaging provides the highest quality outpatient imaging services to patients and referring physicians by combining cutting edge technology, radiology excellence, and unmatched service. WINDHAVEN is setting the MRI quality standard by offering a G.E. Signa HDx 3T MRI system. In addition to our 3T MRI, we offer a G.E. Light-speed CT, Myelograms, Discograms, Arthrograms, Injection procedures, and X-ray services. Our local Radiology partners are well established in the Dallas market and Fellowship trained in Neuroradiology, Musculoskeletal, Interventional, and Pediatric imaging.
Why WINDHAVEN is your choice for diagnostic imaging:
Highest quality images utilizing our 3T MRI
Neuro, Musculoskeletal, Interventional, & Pediatric Radiology
Online Viewing of images
Fast report turn-around
Conveniently located off the Dallas North Tollway at Windhaven Parkway
Patient scheduling, insurance verification, and pre-certification: simply fax us the order
For more information about Windhaven Medical Imaging, please contact us at info@windhavenimaging.com.